Facilities
Labs and Offices
We have fully equipped synthetic, biochemical, animal, and RI experimental areas.
These laboratories can be occupied or shared, and shared labs are available for a minimum of 1 person.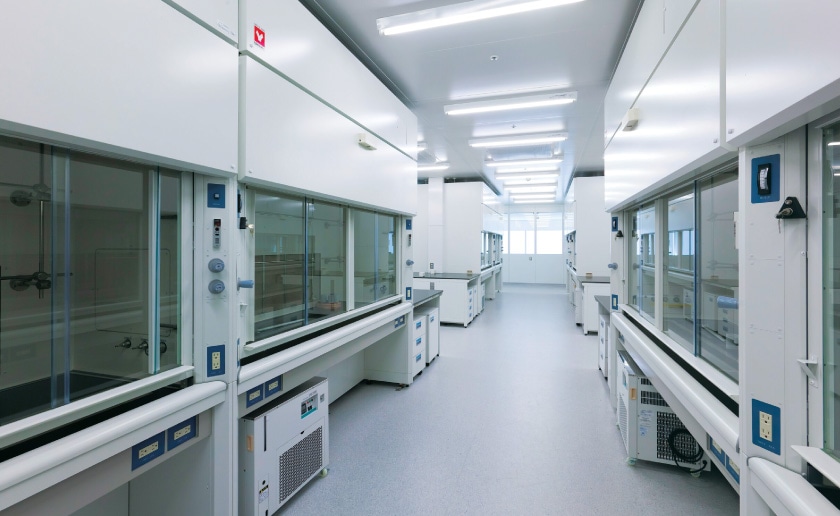 Chemistry Experiment Area
Each experimental area is equipped with a draft chamber. They are also equipped with chemical synthesis experimental equipment and analytical instruments.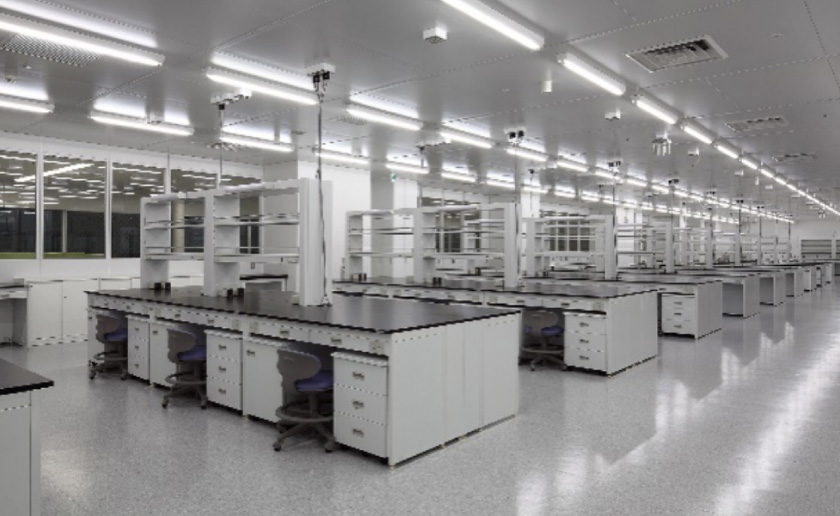 Biochemistry Experiment Area
P2/Laboratory capable of up to P2/BSL2 experiments. Often used as a satellite laboratory.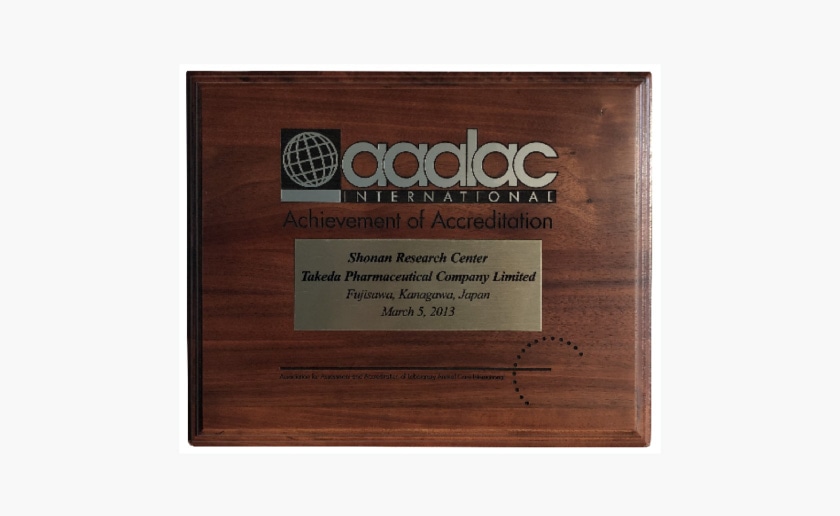 Animal Experiment Area
Animal care and experiments can be conducted on one floor, fully certified by AAALAC International.
RI Experiment Area
Area licensed for use of 24 nuclides.
The offices are available in various sizes: 16 m2, 20 m2, 35 m2, 50 m2, and 240 m2.
Shared offices are available for a minimum of 1 person.
If you use the shared lab, you can also use the adjacent shared office.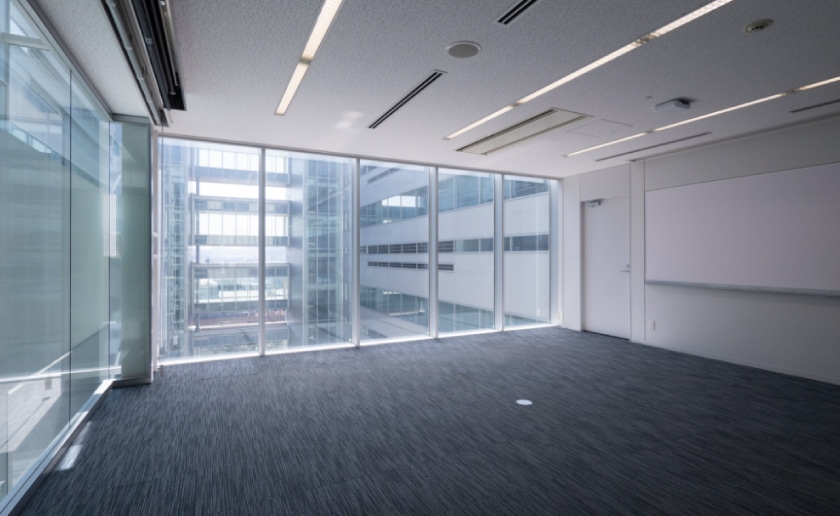 Occupied Office
We are equipped with offices ranging from 20 m2 to 240 m2 according to the scale of use.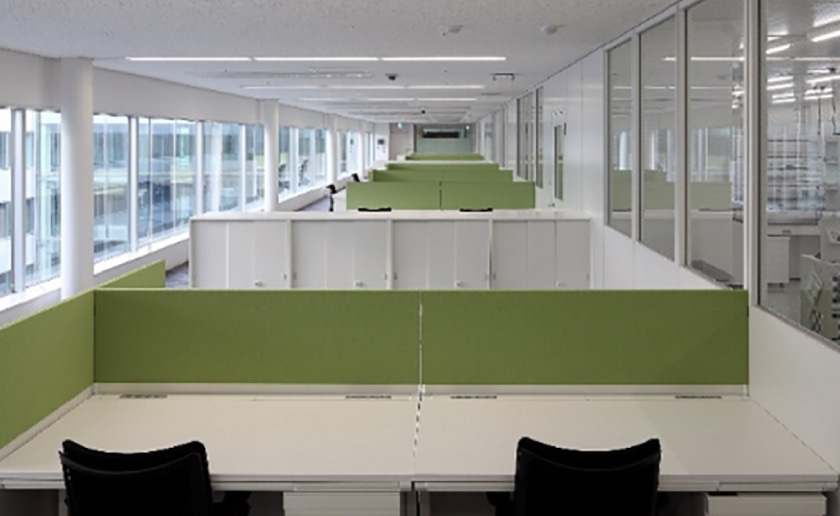 Shared Office
Available for use from 1 person, and intercompany exchanges are active within the office.