Initiatives
Online Matching System (iVP)
iPark Virtual Partnering (iVP) is an online platform for business/science matching within Shonan iPark and is a iPark-only social networking service.
Register your company information, personal information, and profile photo (2 accounts per company/organization)

Search for companies and universities

Directly exchange messages with company and university representatives without exchanging business cards
iVP has 200-300 registered users at any given time, and monthly events are held exclusively for iVP users to promote interaction with other iVP users. Events are available for each phase of (1) learning about the business or research, (2) interacting with each other, and (3) matching.
Newly tenanted or joined companies and organizations are invited to introduce their businesses and research.

We also provide opportunities to interact with researchers in Shonan iPark.

We also provide regular opportunities for exchange among users of the matching system.
Examples of Collaborations
in Shonan iPark
The number of collaborations in Shonan iPark has been increasing continuously since its opening.
[Number of Collaborations]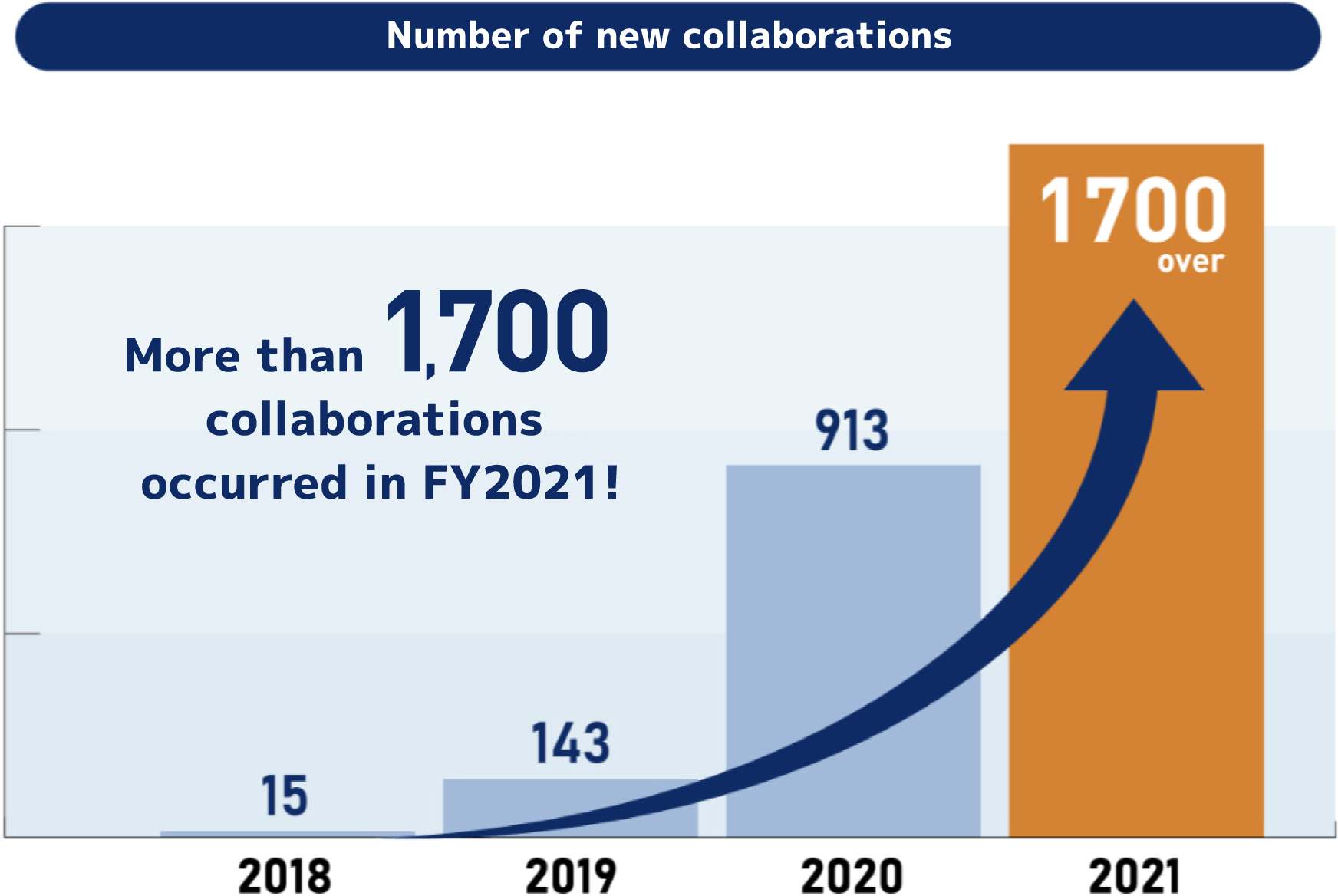 [Example of collaboration]