Solutions to Social Issues
Initiatives
Japan VC Consortium
Solutions to Social Issues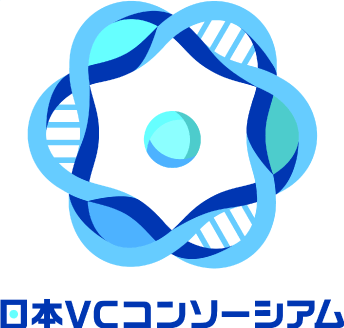 It is a consortium for pharmaceutical companies, life science companies, venture capitals (VCs), and corporate venture capitals (CVCs) to engage in practical discussions among members based on cutting-edge information in the related fields and to share know-how on investment and licensing. Shonan iPark leads and facilitates meetings.
Background of the
Consortium Launch
Shonan iPark believes that one of the reasons for the various issues surrounding venture investment in the Japanese healthcare industry is that the scale of activities of individual VCs and CVCs is small, and horizontal ties among them are weak, making it difficult to make bold, risky investments. Shonan iPark therefore launched the "Japan VC Consortium" in July 2020 with the aim of establishing and facilitating a forum for actively connecting VCs, CVCs, and pharmaceutical companies, improving investment know-how and encouraging collaboration in actual investments.
A diverse group of members from Japan and abroad, including R&D and business development divisions of pharmaceutical companies, new business and investment divisions of life science-related companies, and investors (VCs and CVCs), gather for plenary sessions on a regular basis. At the plenary sessions, we use the presentations of the invited speakers (mainly overseas bioventures) to understand the latest life science information and investment trends, and at the same time, we hold open discussions among the members on the research and technologies of the speakers from their own perspectives, such as "How would you evaluate in your company the speaker's research?" "Is that technology worth investing in?".
The themes of the plenary sessions and guest speakers are selected by the secretariat (Shonan iPark office) and participating companies from the perspective of "Industry Driven" and "Global Competitiveness."
Outline of Past Activities
Activity Period
Theme
Participating companies
First period
(2020/7~2021/6)
Digital Medicine
Oligonucleic Acid Delivery Technology
10 companies
Second period
(2021/7~2022/9)
Bioinformatics
New Chemical Space
25 companies
Third period
(2022/10~)
Platform Technology
20 companies
Aiming to be a
Gateway for Activities
in Japan and Overseas
As the Japan VC Consortium has continued its activities since 2020, we have received many inquiries from participating members regarding strengthening their overseas activities, such as "We would like to start overseas sourcing activities in earnest" and "I want to reach out to overseas bioventures more efficiently." Therefore, Shonan iPark launched the "Shonan Biotech Gateway" with six participating companies in October 2022 in order to support the overseas activities of member companies.
Utilizing the horizontal ties among members established through the activities of the Japan VC Consortium to date, several companies with common target areas have formed a group to approach academia and biotech ventures, mainly in the US, by taking advantage of their scale. As secretariat, Shonan iPark supports the facilitation of regular meetings and the setting up of interviews with target companies. Shonan iPark values the perspective of "Industry Driven" and "Global Competitiveness" in the Shonan Biotech Gateway, as well as in the Japan VC Consortium, aiming to be a gateway for activities in Japan and abroad.